Within the framework of the international exhibition "Spring in Gomel" concerts of the Gomel bands (jazz, folk, pop-rock, etc.) will take place in the open air on May 24-25, 2019. The professional stage will be located on the platform near the main entrance to the exhibition (Athletics Palace, Yubileinaya st., 50). The entrance is free.
May 24, 2019, 17.00-20.00:
Folk band "YAGORAVA GARA";
Vocal-instrumental band "YATATA";
Pop rock band "GLINTWEIN";
Blues band "GINGER PIE".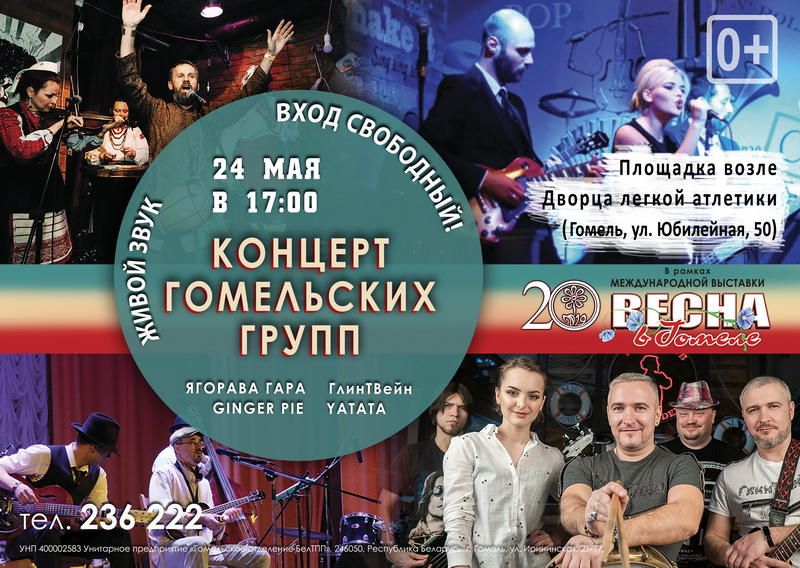 May 25, 2019, 17.00-20.00:
ASTROLABIA | Rock / Blues-rock band
Musical bands of Andrey Vasiliev's studio "DRIVE":
"STARY FALVARAK" (Ethno-Rock)
RISE (Soul, Latin)
"INSIGHT BAND" (Jazz-Funk)
"VASABI JAZZ" (Jazz-Funk)
Cover group "B-zone band"