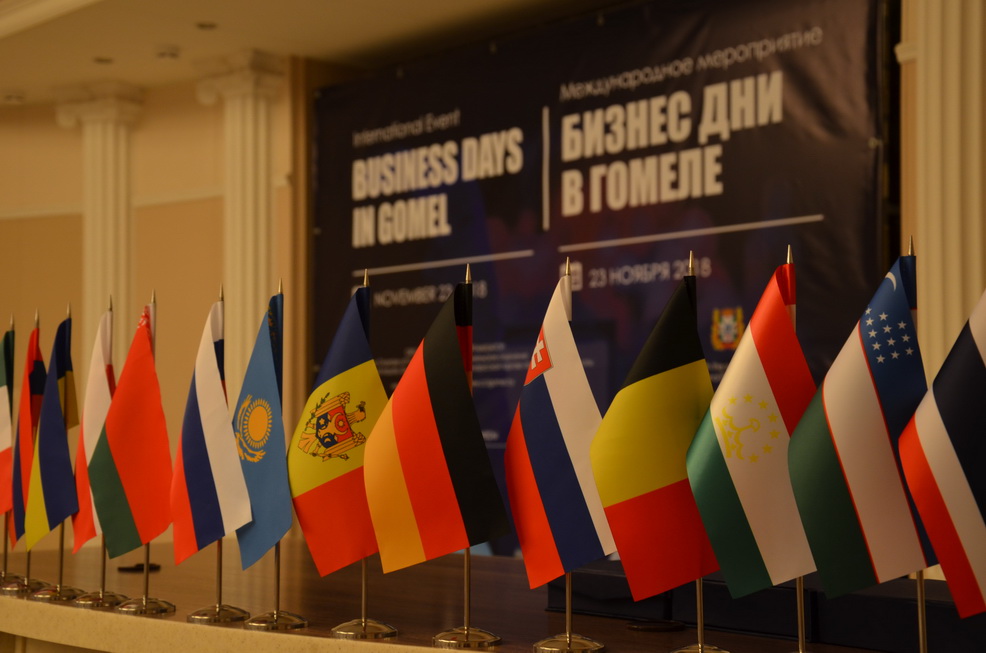 Gomel Branch of the Belarusian Chamber of Commerce and Industry, with the support of the Gomel Regional Executive Committee, organizes the Vth International Business Event "Business Days in Gomel" on October 18, 2019. "Business Days" is an effective dialogue platform for establishing direct business contacts, developing cooperation strategies, discussing topical issues of  business development, B2B negotiations, and sharing experience.
 In 2018, more than 140 representatives of business circles and CCIs from 18 countries: Russia, Moldova, Kazakhstan, Ukraine, Belgium, Germany, Italy, Netherlands, Israel, China, Vietnam and others became participants of the Business Days.
Traditionally, the event is attended by the leadership of the Gomel regional executive committee and the Gomel city executive committee, heads of foreign diplomatic missions, chambers of commerce, business associations, business circles of the near and far abroad countries, other officials.
The XVIth Republican exhibition "Business in the Regions" is timed to the event. Date and venue – October 17-19, 2019, SI «Gomel regional community centre» (Gomel, Lange St., 17). The exposition of the exhibition is formed at the request of foreign guests participating in the "Business Days in Gomel".
We will be glad to see you among the participants and guests of our event!
Contact persons in the Gomel branch of the Belarusian Chamber of Commerce and Industry: Veronika Lisitskaya, Andrei Tereshchenko,
Vera Filatova, Ivan Grom, phone / fax: +375 232 235111; +375 232 221845;
e-mail: ves@ccigomel.by.