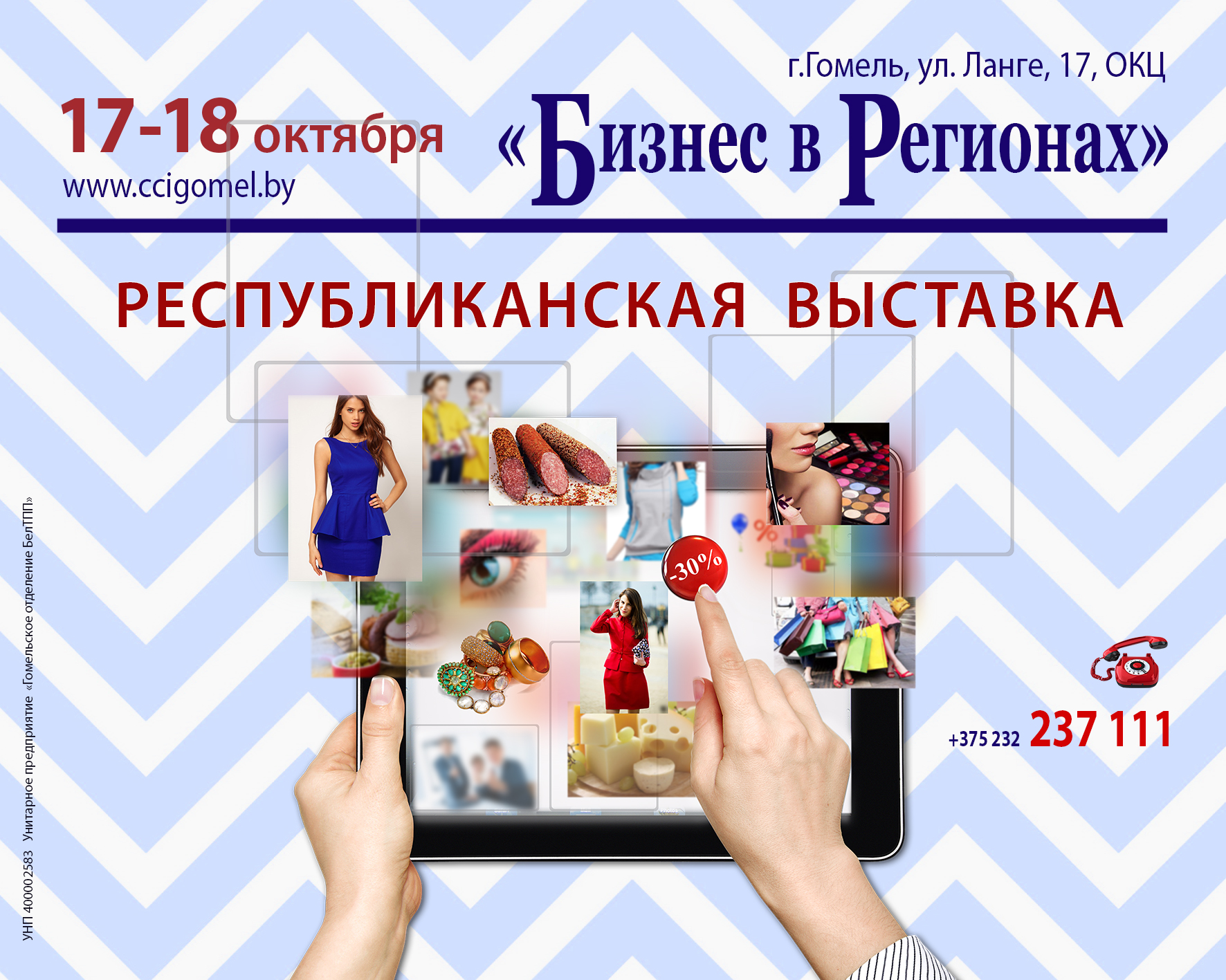 The the  XVIth Republican exhibition "Business in Regions" will be held on October 17-18, 2019.
The exhibition coincides with the International Business Event "Business Days in Gomel" – an effective dialogue platform for business circles of the Republic of Belarus and other countries. Annually more than 150 representatives of business, diplomatic missions, regional CCI from Russia, Italy, Poland, Ukraine, Vietnam, Croatia, Latvia, Slovenia and other countries.
Location: SI «Gomel Regional Socio-Cultural Center» and surrounding area (Republic of Belarus, Gomel, Lange Str.17)
The purpose of the exhibition is to demonstrate of the latest products of enterprises and organizations of the Gomel region for foreign guests and participants of the "Business Days", to search of business partners, to establish trade and economic contact with a wide range of international business community.
Within the framework of the exhibition "Business in the Regions", two seminars will be held: October 17 and October 18, 2019.
If you are interested we ask you to apply to the Gomel Branch of BelCCI by phone/fax: + 375 232 237111, 237222, e-mail: vyd@ccigomel.by  until October 7, 2019.