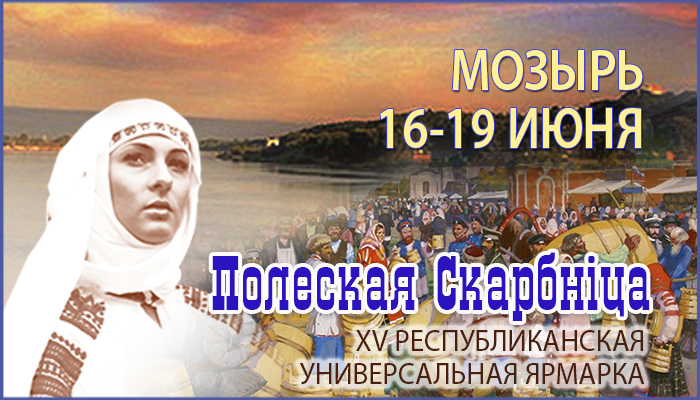 Mozyr affiliate of Gomel branch of the BelCCI is hosting the XV Republican Fair «Paleskaya skarbnitsa» in Mozyr from 16 to 19 June 2020. The fair is traditionally being held as a part of Mozyr Economic Forum.
In 2019 more than 40 exhibitors participated in the Fair, including delegations from Ukraine, Slovakia, Moldova. The heads of the enterprises traditionally presented their goods and introduced product innovations.
Among the participants of the Fair are the largest enterprises of Mozyr and its region: "Mozyrsol", "Mozyr dairy products", "Mozyr distillery", "Mozyr Machine-building Plant", "Kalinkovichi Furniture Factory", "Mozyr DOK" affiliate "Elsk Furniture Factory", "BelSyr", "Krasny Mozyryanin" and individual entrepreneurs and craftsmen from Minsk, Grodno, Vitebsk and Gomel regions.
On the opening day within the framework of "School of Export" project will be held a seminar with the participation of the heads of BelCCI, Gomel region Executive Committee and Mozyr district Executive Committee.
The "School of Export" project is organized by the Belarusian Chamber of Commerce and Industry and its aim is to facilitate enterprises in improving foreign economic activity, promotion of the products, production design, finding new business partners. With the active support of the local authorities a series of seminars were successfully held in Orsha and Borisov.
We are inviting you to participate in these events!