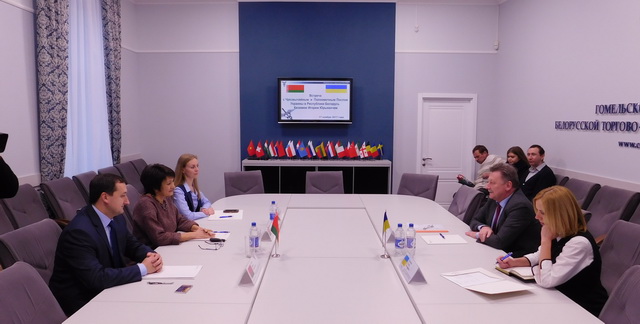 The Ambassador Extraordinary and Plenipotentiary of Ukraine to the Republic of Belarus Igor Kizim visited Gomel Region.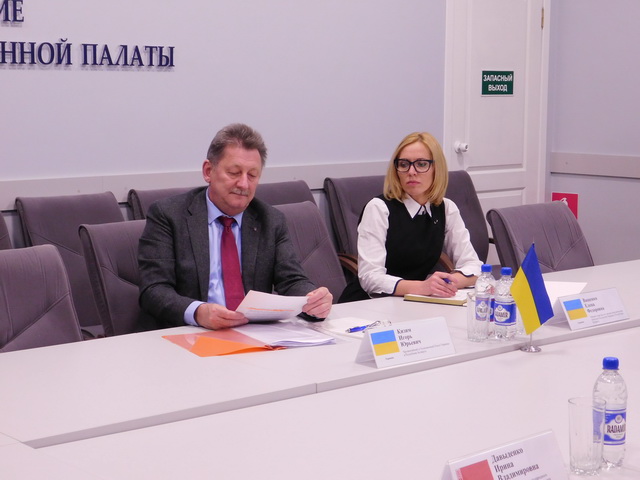 During the visit was held a meeting with the leadership of the Gomel branch of the Belarusian Chamber of Commerce and Industry. Gomel Branch of the BelCCI traditionally actively cooperates with ukrainian chambers of Commerce and Industry but the most active regional ties have been established with the Chernihov, Cherkasy, Kherson and Kiev regional CCI. At the moment, 22 agreements on cooperation signed with ukrainian chambers.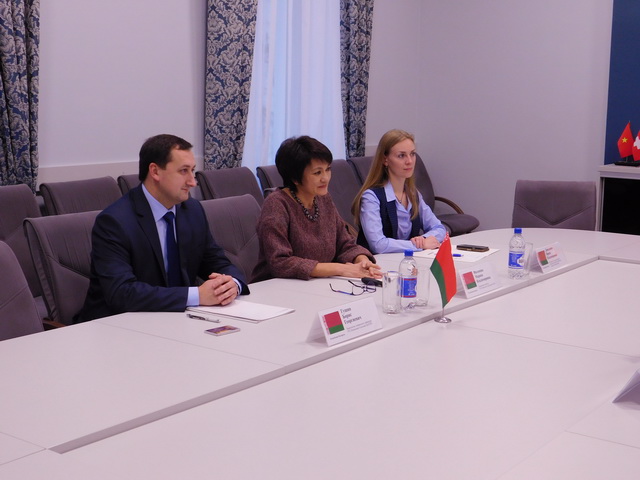 During the meeting, the parties expressed their intention to intensify further bilateral cooperation, discussed the plan for the participation of the delegations of ukrainian business circles in the activities of the Gomel Branch of the BelCCI.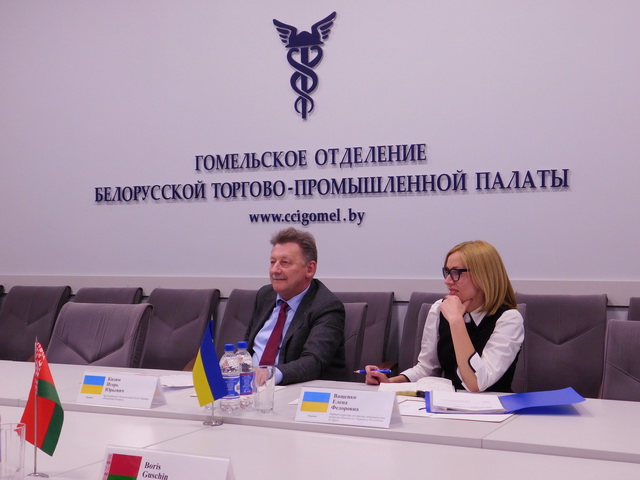 Media publications:
https://youtu.be/PSEmjI0g5MI?t=255
https://gomeltv.by/assets/videos/2017/11/18/1511001602503ad-sd.mp4
http://www.gomel-region.by/ru/economics-ru/view/posol-ukrainy-nazval-perspektivnym-mezhregionalnoe-sotrudnichestvo-s-belarusjju-31566/
http://www.belta.by/economics/view/posol-ukrainy-nazval-perspektivnym-mezhregionalnoe-sotrudnichestvo-s-belarusjju-276390-2017
http://newsgomel.by/news/gomel-s-vizitom-posetil-chrezvychaynyy-i-polnomochnyy-posol-ukrainy-igor-kizim