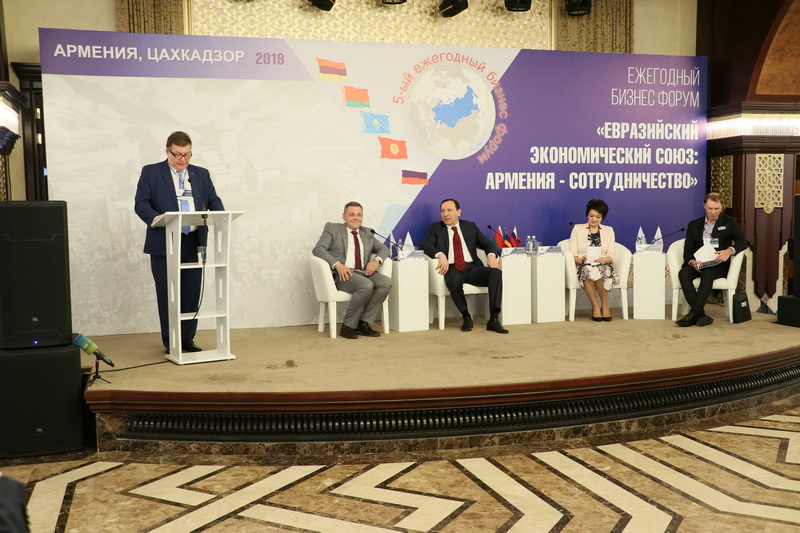 Marina Filonova, General Director of the Gomel Branch of the BelCCI, took part in the fifth anniversary business forum "Eurasian Economic Union: Armenia – Cooperation".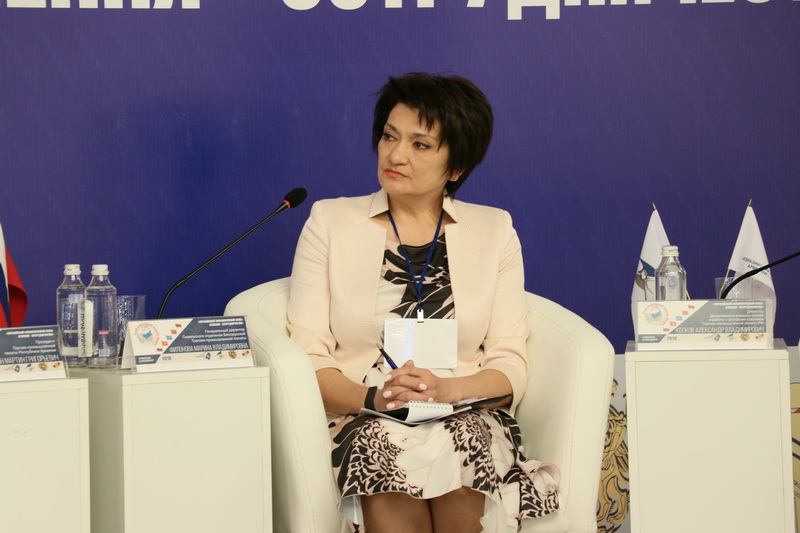 The event was organized by the Chamber of Commerce and Industry of the Republic of Armenia with the support of the Eurasian Economic Commission and the Government of the Republic of Armenia.
During the event, sectional meetings, a contact cooperation exchange and bilateral business meetings were held.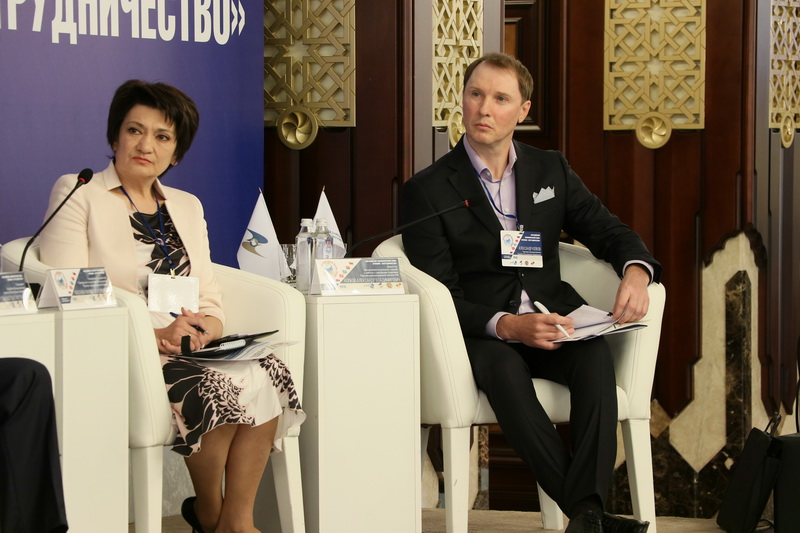 General Director Marina Filonova delivered a welcoming speech at the plenary session "Eurasian Economic Union – five years of cooperation, achievements and new opportunities" and a presentation at the Conference: "Promotion of food products to foreign markets. Tools to expand the geography of SME exports. "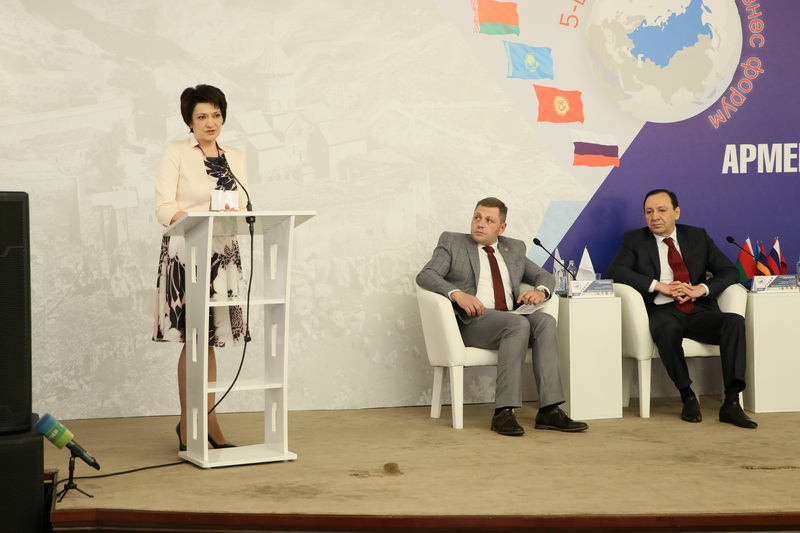 During the three days of the forum, the participants established new business contacts, exchanged experiences on expanding the scope of business activities and discussed issues of cooperation to increase exports from the EAEU.