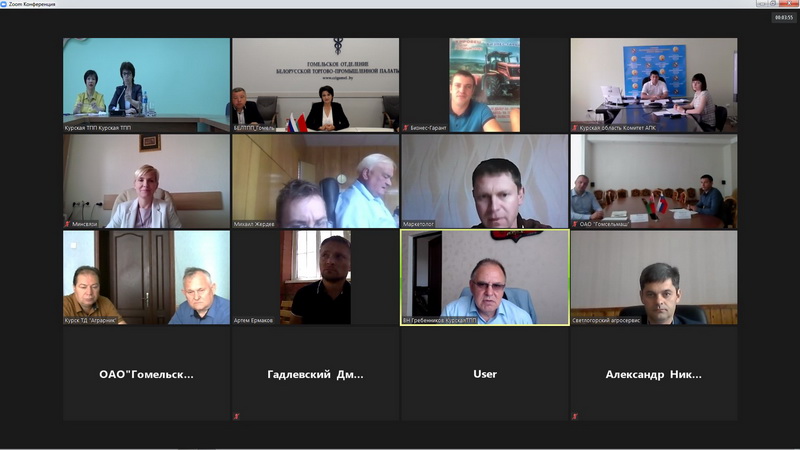 Implementing the Cooperation Agreement, the Gomel Branch of the Belarusian Chamber of Commerce and Industry and the Union "Kursk Chamber of Commerce and Industry", with the support of the Kursk Region Administration and the Gomel Regional Executive Committee held on July 22, 2020 online B2B negotiations with the business circles of Kursk and Kursk region on the topic of agricultural engineering.
The event was attended by the Assistant to the Minister of Communications and Informatization of the Republic of Belarus N.A. Aleshkevich, Deputy Head of Plant Production, Mechanization and Labor Protection Department of the Committee of Agroindustrial Complex of Kursk region administration. A.V. Sinitsin, Head of Mechanization and Construction Department of the Committee on Agriculture and Food of the Gomel Regional Executive Committee D.M. Avdeev, as well as 18 representatives of the enterprises of two regions:
Trading House "Agrarnik" LLC, "Business-Garant" LLC, Federal State Budgetary Institution "Central Chernozem Machine Testing Station", Non-Commercial Partnership "Association of Peasant (Farm) Farms of Kursk Region", Association "Kursk Self-Regulated Organization of Builders", JSC "Gomselmash"-management company of the holding, JSC "Gomel plant of starting engines named after P. K.Ponomarenko", JSC "Kalinkovichi repair and mechanical plant", JSC "Svetlogorsk Agroservice", JSC "Gomel radio plant" and others.
President of the Union "Kursk CCI " V. N. Grebennikov noted the interest of enterprises of the Kursk region in developing cooperation with organizations of the Republic of Belarus in the field of agricultural engineering and other areas of agriculture.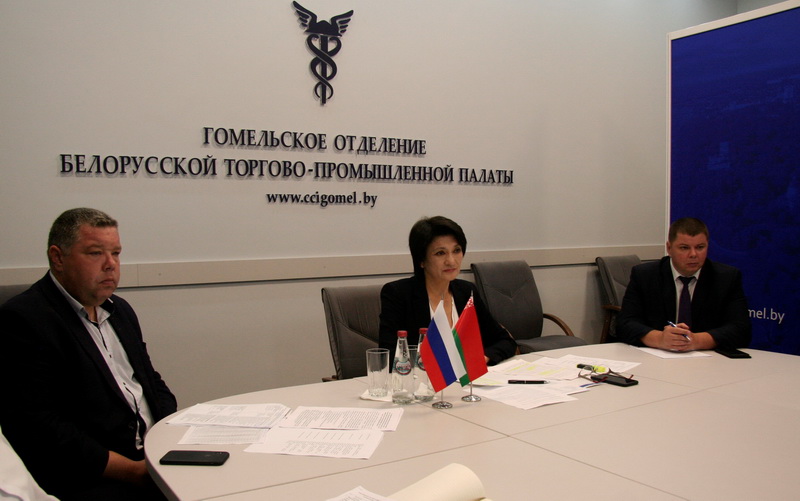 General Director of the Gomel branch of the BelССI M.V. Filonova noted the active interaction with the Union "Kursk chamber of Commerce and industry", reported on the readiness to assist in establishing business contacts with business partners in the Gomel region.
The participants of the meeting made short presentations and voiced proposals for interaction. Agreements were reached on exchange of commercial proposals of enterprises of Gomel and Kursk regions.